The stone barrel, a natural product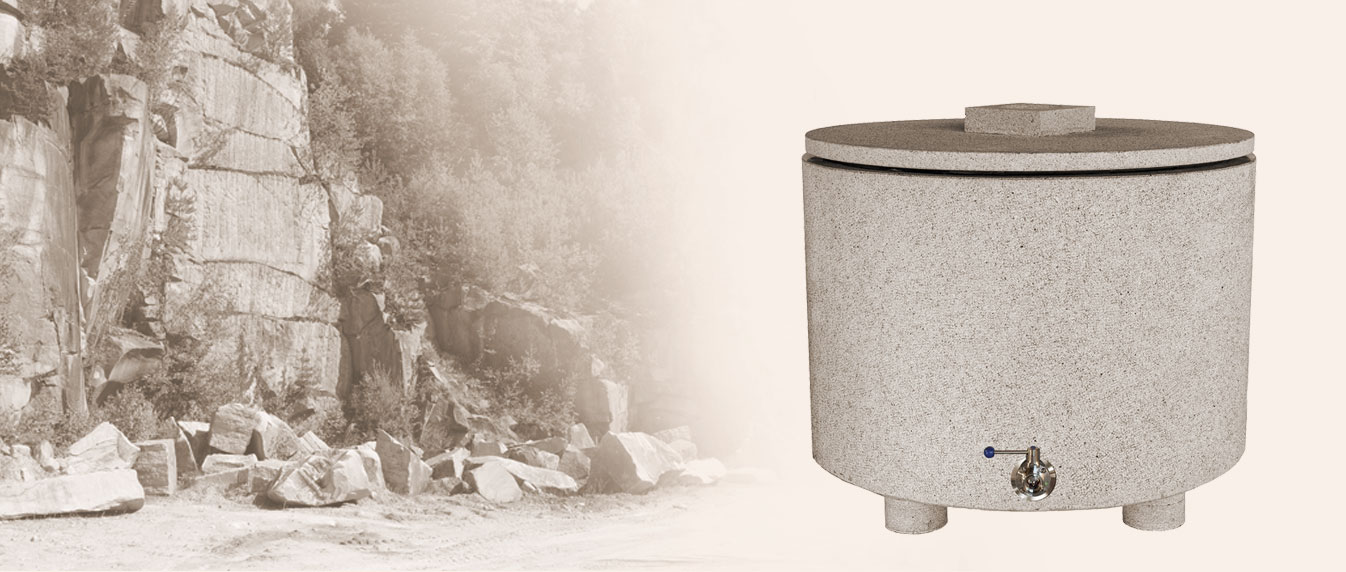 born from the fire of the earth… with unique properties
Granite is a temperature memory – harmonious temperature progression during fermentation process without external cooling.
Granite is resistant to fruit acid and is tested according to food safety laws.
The STEINFASS is easy to clean. The molecular structure of granite prevents a firm connection with tartrate. It just falls out.
Vinification of particularly harmonious, mineral and fruity wines.
The STEINFASS does not need to be preserved during dry storage.
The STEINFASS keeps its properties for all eternity – an investment for generations!
Customization by insertion of numbering, year, initials, coat of arms / logo
The STEINFASS pays off within a very short time.
30 years manufacturer's warranty on the stone product
Exclusivity – STEINFASS, as well as fermentation and storage in it, are registered for patent approval worldwide.