The stone barrel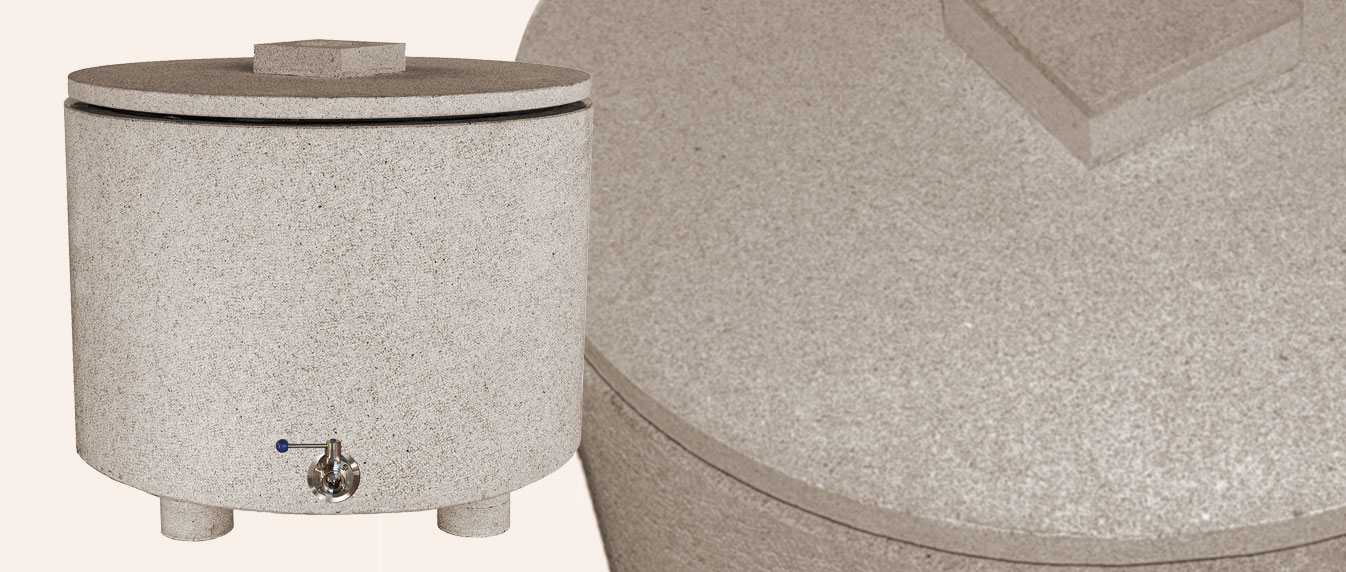 As so often in life…
the most beautiful things come about in good company of others around a glass of wine. A master stonemason from the Bavarian Forest exhibited his masonry works purposed for house and garden at a fair in Gols, Austria.
There he met with some exhibitors after a successful day at the fair and soon a brilliant idea was born in a comfortable atmosphere, which opens up a huge opportunity for the wine world.
Wine out of natural stone barrels!
Already the first attempt, a Riesling 2012, was well received by various wine experts from Germany and Austria. Meanwhile, the stone barrel has established itself in the wine cellars and excellent wine ratings are no longer a rarity.
Vinification in natural stone barrels offers wine producers a multitude of new options. Their existing knowledge and new ideas paired with a keenness to experimentation and innovation power open up a new world in winemaking – we already look forward to the excellent wines that you as a winemaker will produce through your creativity with our NATURAL STONE BARRELS – STEINFASS.